I am finally marrying my sweetheart in October and I am EXCITED!! I say "finally" because up until recently it was illegal for Ana and me to tie the knot because, well, I'm a chick, too. But this post isn't about the social, political, or religious ya-ya surrounding gals getting hitched – it's just about how Ana and I plan to pull off a beautiful wedding for about a hundred people for less than $2000 – our honeymoon included. Most couples spend about of $10,000 for their wedding (not including a honeymoon), but some weddings are so grand that the average cost in the USA is currently more than $25,000 according to Google. I say to each their own, but I would never spend $10,000, let alone $25,000 on a one-day event. I'm just too much of a cheapskate. Even if I had unlimited funds or my parents were helping out with the cost I still wouldn't go hog-wild. I know me – if I spent $10,000 I'd feel pressured to make the day perfect and have the hap-hap-happiest time of my life that I'd be miserable and make everyone around me miserable, too. With pressures like that it's no wonder even perfectly reasonable women turn into Bridezillas.
Here is the breakdown of our budget*:

* You'll notice some traditional wedding expenses are conspicuously absent.
My outfit & jewelry $200:
I already have my awesome outfit. I purchased it online for WAAAY less than I could have ever gotten it here, if I could have found anything like it. The dress was about $175 with shipping and the accessorizing jewelry was $25. I looked at literally thousands of traditional white wedding dresses online and in stores, but just didn't like any of them enough to pay what they were asking. I figured it was the lack of color that was the problem, so I started looking at prom and other formal dresses. I liked them a lot more, but just couldn't find anything that popped out at me as "the dress." So I started looking at wedding garb from other countries and finally fell in love with the wedding wear of brides from India. After perusing a dozen or so Indian clothing web sites, I finally happened upon my perfect dress. It literally took my breath away. I felt just this rush of emotion as I looked at it for the first time. I just can't imagine anything more perfect for me at my long awaited fall wedding. Some of my wedding guests read this blog, and I want it to be a surprise, so I'll just give you a little peek. I wish it wasn't blurry – but this is the only photo with the colors right.
If you're in the market for inexpensive Indian clothing and accessories, check out TriveniEthnics.com – they literally have thousands of items, many of them for much less than $50 and some for less than $5 (just be sure to change the currency setting from INR to US dollars). I've ordered from them a few times now and am impressed. Their items come carefully packaged – way better than some of the stuff I've gotten here. Their shipping rates are very reasonable and come pretty quickly, especially considering they are all the way on the opposite side of the globe. I will say that all of the embroidered items I've ordered had stray threads here and there as well as a few thread ends that needed snipped, but I consider the added effort on my part a fair trade for the astounding prices.
I purchased my jewelry from ArtisanGilt.com and am very pleased for the price. They have a better selection of jewelry than Triveni, as well as a broad selection at low prices. The plastic box on top of the folded fabric in the picture is how my order came packaged – with about 2 yards of bubble wrap around the outside! Each item was packed in its own plastic bag and separated by bubble wrap. I felt like a spoiled kid on Christmas going through my treasures!  The only thing with this site is they only show prices in Indian rupees, so you have to convert them to US dollars to know what the prices are.  But they are easy to purchase from by using paypal as payment.
Ana's outfit & accessories $250:

I'm pretty sure it is going to take just as much work and time to find Ana's perfect wedding garb. She is quite androgynous and wants a look that fits with her personality, but doesn't feel the urge to scour stores and the internet just yet. Because of this I've budgeted a little more for her, so she has a little more financial leeway with her choices.
Venue Rental $500:
I was worried we were going to have to have our wedding in the decidedly 1970's orange gym at our local church, but my wedding planner friend suggested Liberty Hall. I checked it out with my Maid of Honor and was thrilled with everything I saw. The place is HUGE, so we're just going to use the downstairs, but the $500 covers the whole place, plus time to set up and rehearse the day before! And a huge part of the awesome is that they're gay friendly.
Save-the-dates & Invites $0: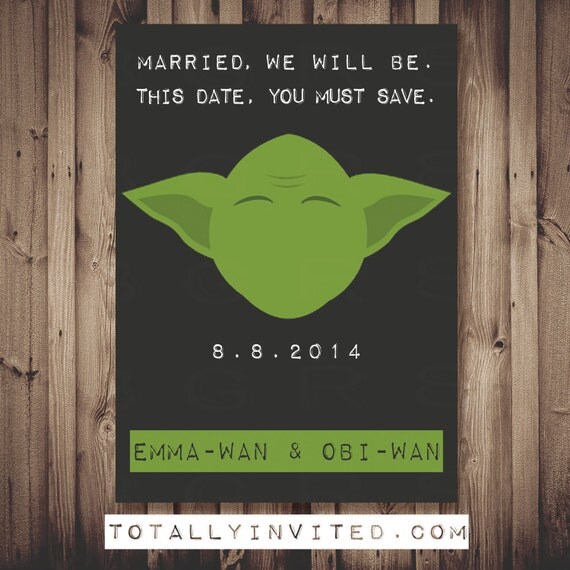 For a few years I was big on scrapbooking, so we're lucky to have plenty of "free" (already paid for) supplies to make awesome, quirky stationery for the wedding. I got TONS of ideas from cruising Pintrest.com. I seriously have an addiction to that site. They have an exhaustive collection of DIY wedding projects and ideas, may with direct links to instructions and websites. I'm going to be decorating the venue with projects I'm making. I'll be sure to include some photos and ideas in future posts.
Postage $16:

As much as I like to DIY, I can't hand-deliver every invitation with my have family and friends as spread out as they are. I already have some stamps on hand, so that off-sets the cost a bit. If necessary we'll use text and email (how geeky of us)!
Flowers $49:

I won't be using many fresh flowers, mainly because they're expensive and I prefer to spend my $$ elsewhere. So, this category will mostly pay for my bouquet and corsages and boutonnieres for VIPS. I plan on getting any fresh flowers needed from Fred Meyer's, a local grocery store that always has a great selection of flowers, ferns, and other botanic beauties.
My bouquet will probably be DIY. I have a few adorable idea on Pintrest that involve satin ribbon and pearl-headed pins. I'll have to experiment, but they look pretty straight forward.
Reception with Meal & Dance $500:

This is where my DIY-obsession is really going to save us money. Depending on the cost, I might get some of the décor from my wedding planner friend, but much of it I'm making and storing in an army of bins in my basement. Our theme is the written word and Star Wars, so I'm ripping apart books (wince) to make many of the decorations and Ana will be lending me her nerd-tastic collection of Star Wars toys and coloring books.
At this point the plan for the meal is a serve-yourself potato and chili bar with salad. Dried beans are cheap and I love cooking, so I'm going to go nuts with different chili recipes. I live in Idaho, the land of "amazing potatoes." Here in September and October spuds are almost given away at the grocery store – and sometimes actually given away by farmers, so that helps out with money, too! We won't be serving alcohol – yay for savings!
An amazing friend of mine has offered to buy the cake as a wedding gift. If we decide not to do cake, CostCo has gigantic pumpkin pies for less than $7 that are perfect for an autumn wedding.
As for the dance, our venue is wired so we just need to dim the lights and connect an MP3 player so we can rock out with 100 of our closest family and friends. I plan on dancing all night!
Licence $37:

Getting married in Idaho is pretty cheap – what more can I say?
Officiant $0:

This is our sweetest wedding gift. Ana's mom, the amazing, wonderful, wise and loving woman, got her official pastor's ordination through the Universal Life Church just so she can officiate our wedding. She creates beautiful, transcendent poetry and has an everyday kind of spiritual wisdom I admire. I'm looking forward to working with her to create a brief, meaningful ceremony that efficiently gets the job done, celebrates our love, and doesn't put anyone to sleep.
Honeymoon $379:

Ana and I are actually going home for our wedding night and that is just perfect for us. We just don't see the point of spending $ for an unfamiliar bed, uncomfortable pillows (I'm beyond picky), and a breakfast we won't eat anyway. We don't want to have to worry about making noise, and once we're falling asleep, we'll miss our cuddly fuzzy krids, too.
We're planning on day time fishing trips and coming home each night, but if (by some miracle) we have a camping vehicle by then, there are dozens of free or low-cost camp sites within 100 miles of us. If you're planning on doing some free or low cost camping in the USA or Canada, I suggest checking out AllStays.com/campgrounds. They have tons of good places for boondockers in every state and territory.
We'll probably spend our $ on gasoline and fishing and picnic supplies.
So what about the unlisted expenses – rings, photography, videography, etc??

We bought our rings years ago and neither of us want new, so that's paid for and done.
As for photos and videos – we have talented family and friends and will ask one of them to take a few posed photos. We also have a little camcorder, as well as a Nikon DSLR that takes videos, so we'll probably just set one of those up on a tripod to film the ceremony and call it good. Beyond that, there are tons of apps that let your guests easily share the pics they take.
Beyond that – we just aren't concerned and won't miss the expense!